3D Photogrammetry Scanning
In 2015 UMBC received a Major Research Instrumentation (MRI) award from the National Science Foundation (NSF) to commission a photogrammetry 3D and motion capture scanning rig that can support faculty research in multiple disciplines. Direct Dimensions a Baltimore based company and world leader in 3D scanning technologies, was commissioned to build one of the first commercially produced photogrammetry scanners. The 90 camera rig and appropriate control and processing software was installed in December, 2015.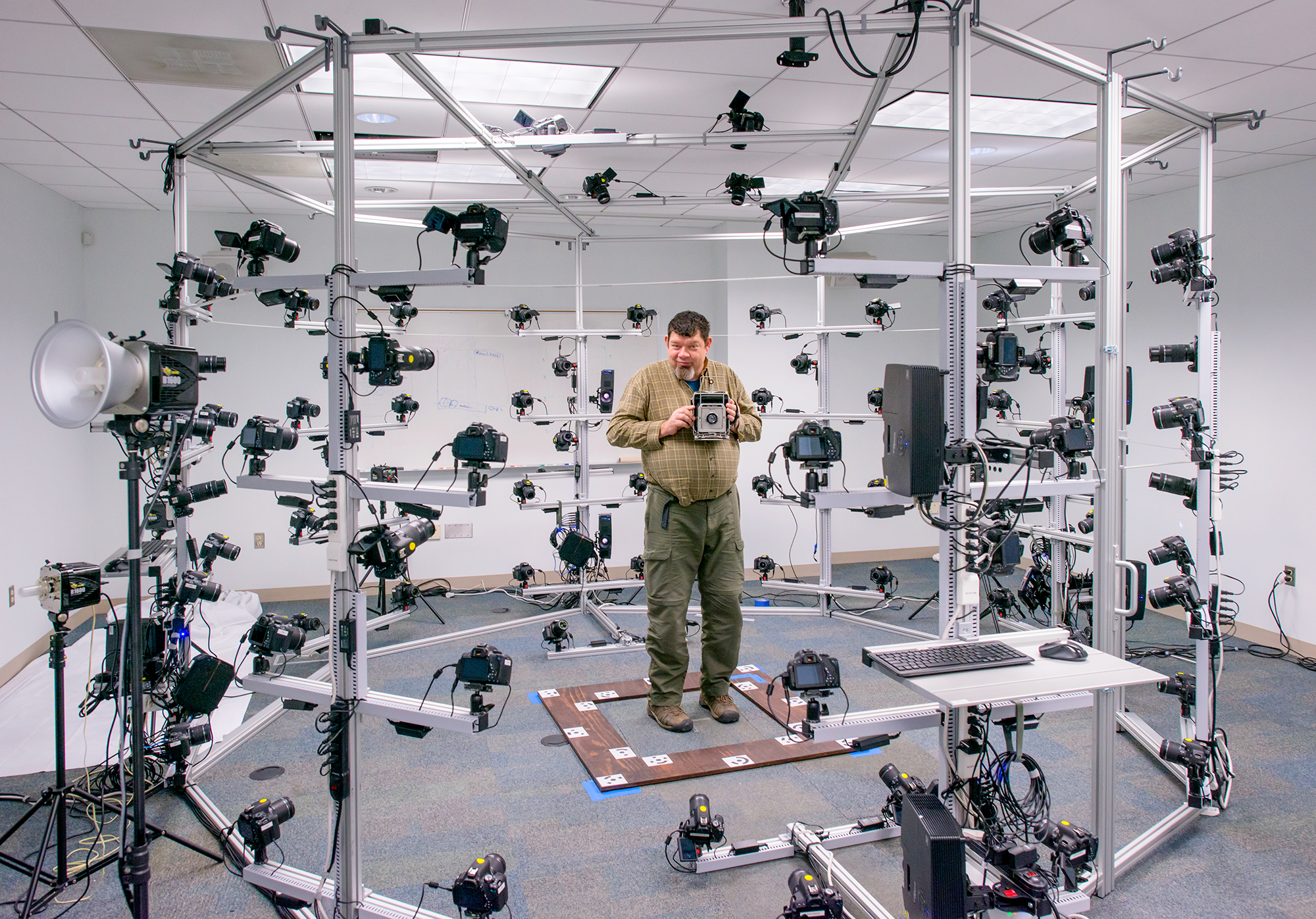 The scanning facilities are housed within UMBC's Imaging Research Center's facilities. Currently the rig can accurately scan objects from as large as a cow or motorcycle, down to something as small as a grapefruit. One of the most important features of photogrammetry is that the scanning records the surface colors as well as the shape. Having multiple cameras synced with electronic flash allows the scanning of living objects or objects in motion. The rig can also capture bursts of 10 frames which offers the ability to study motion - for example studying how someone sits down into a wheel chair. Additional proposed research by UMBC faculty is program it to record 3D video as well as using polarized light to gather additional spectral and transparency surface information.